Blowing equipment UltimaZ™-P2P is connected to any electrical drill and designed for pushing and blowing FTTx micro-cables D from 0.8 up to 4.0 mm in and out buildings or premises in preinstalled ducts OD from 3.0 up to 12.0 mm.
Small, very light, easy to transport, to prepare and to use, it requires no tools and equipped with a toolbox containing all the tools needed for maintenance and service.
The models with adjustable (V20) or fixed (F) pushing forces are equipped with a distance and speed counter for a better control of the installation.
Available in 5 different versions, they are modular to suit your requirements. The "Pusher" model is designed exclusively for pushing.
Technical characteristics
Parameter
Value
Standard version
UltimaZ™ P2P
Manufacturer
Type
V20
F5
F7
F15
Pusher
Cable diameter, mm*
0,8-4,0
0,8-1,4
1,4-1,8
1,6-2,8
Up to 4,0
Duct OD, mm
3,0-12,0
Up to 12
Drive unit
Electrical drill
Pushing force (limited by magnetic clutch), N
0-20
5
7,5
15
-
Linear pressure on cable, N/cm
2-80
55
80
Max. speed, m/min
150
Max. air pressure, bar
12
Dimension of apparatus, LхWхH (mm)
215х136х132
160х136х144
166х136х144
160х136х144
Dimension of apparatus with case, LхWхH (mm)
460х140х360
Weight of machine, kg
1,7
1,2
1,1
Total weight, kg
4,1
3,6
3,5
IP
IP 55
Operation temperature
-10°C / +40°C
* depends on the cable specification
Standard equipment:
Accessories;
Setting knob;
Variable transmissio;
Counter VL (except Pusher);
Set for air connectio (except Pusher);
Round nut Ø 45 mm for set of splittable inserts;
Operation and maintenance manual.
Recommended to purchase additionally *:
Set of duct inserts;
Set of cable inserts;
Set of seals;
Wheels.
*1 set of duct and cable inserts, seals with parameters previously agreed with the customer are included The remaining dimeters are recommended to be purchased additionally.
Accessories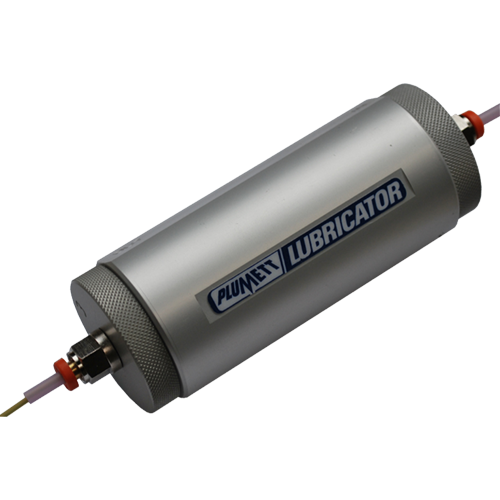 Lubricator L4
for continuous cable lubrication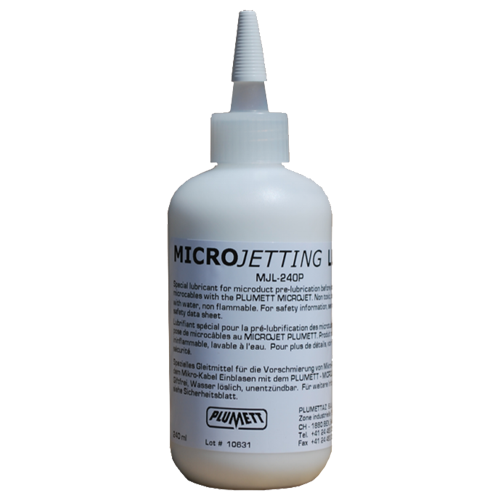 Micro Jetting Lube
for improving blowing performance